Posted by Marcel Key on 8th Dec 2015
Urban Armor Gear iPad Air cases combine light-weight materials in a rugged, low-profile design to provide maximum protection for your iPad. Utilizing a tough yet durable exterior we call FrogSkin, our iPad Air case ensures your case won't slip out of your hand in daily use. Oversized ports, tactile buttons, and a smart cover provide maximum usability on your next adventure. Protect your iPad Air with UAG.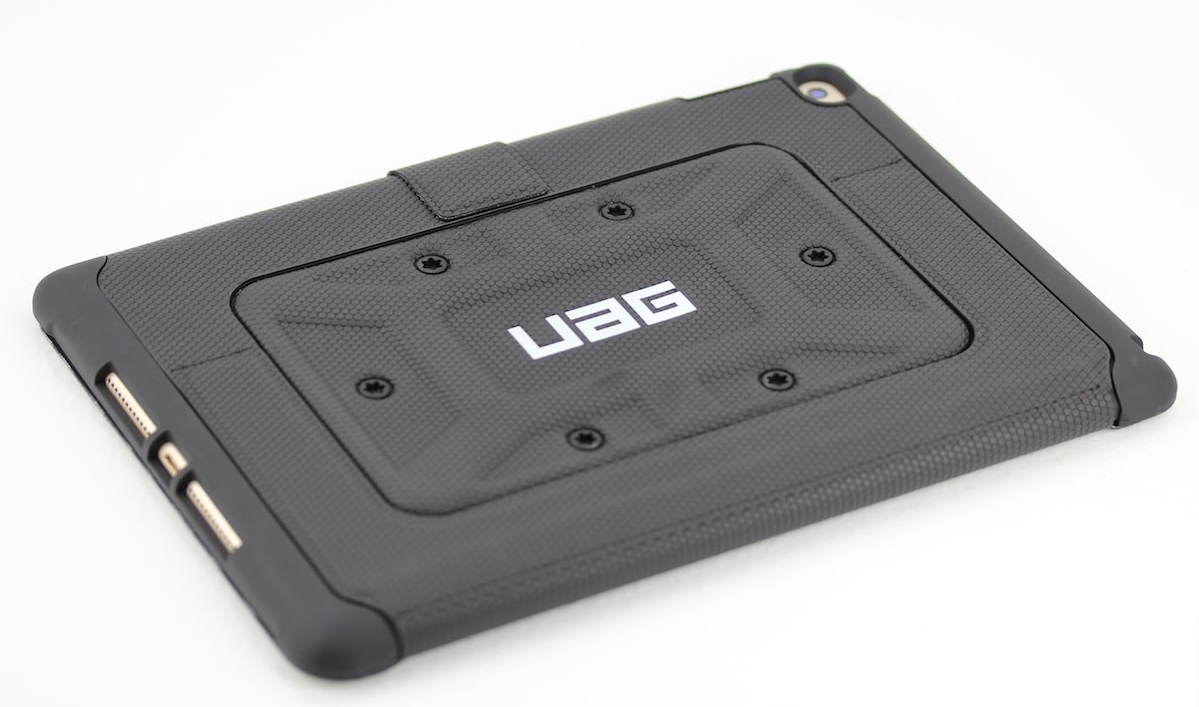 Featuring feather-light composite construction, impact resistant soft core, over sized tactile buttons, water resistant grip material, easy access to touch screen and ports, smart cover and Frogskin Technology grip, and meets military drop-test standards (MIL STD 810G 516.6)
This is a really a nice case for that you can tell was designed for the Ipad Air. It really fits like a glove.The case is made of a very nice light composite construction. The case is covered with a really nice water resistant gripping material. It feels great in your hand, and doesn't feel like it would ever slip out.
There is easy access to all the ports, and of course, the touch screen.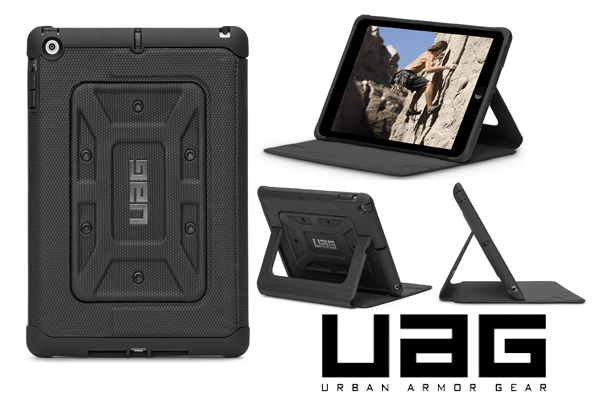 Here is the positively of this case is unlimited position angles, total protection including the screen, mil Std drop-tested design, and magnetic smart cover. This case is perfect for protection, and storage. Let's we say why all people like this case. Is not only thin a light that make the UAG keeps the minimalist style alive but also tough material with great protection. And now talking about Versatile view angles. Everyone like how you can stand it up a various angles. Wonderful non-slip material for holding your iPad Air between your thumb and fingers is almost effortless. Very good grip, does not slide on any surfaces. Very cool looking case and screen cover has a magnetic catch that is easy to use. Very easy to put on.
This front flap not only protects though, it also allows you to prop up your iPad Air into a nice viewing angle as well. If you're tough on your mobile devices and are in need of a heavy duty protective case, but would rather not add one that's like an ugly brick, this is worth a look. This case offers great modern style, nice functionality and tons of protection
Modern look and protective.
Urban Armor Gear for iPad Air case is performing well exceeding expectations.Highly recommended from someone who rarely completes online recommendations, which means this case is a winner.
It's available in 1 color : Black
Click here to see another UAG product for iPad Air